Swimming Technique Training & Video Analysis
For swimmers at all levels who want to swim better, easier and faster. If you're a novice, we can help you with the basics, and for the more advanced, we will work on the refinement of your skills.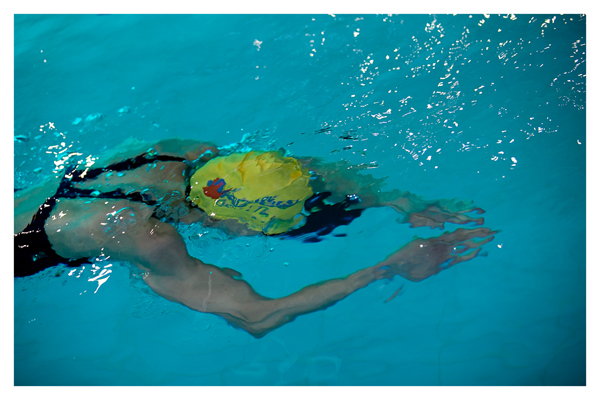 These fantastic camps will focus on analysis of your swimming technique, including factors affecting your technique and how-to implement changes to maximize performance! Our camps provide you with a plan for physical training and nutrition counselling to help you maximize your potential, meet your goals and stay on course to a better swim season.
Your camp registration includes:
5 hour small group swim instruction time
50 meter long course sessions
"One on One" planning session for training/nutrition with Coach
2 skills and drills sessions with club during regular season for members
One week of training with club for non-members
Over and under water video analysis of your stroke
New focus on swimming fast and efficiently
Computerized body composition analysis and nutrition plan
Coach/Swimmer ratio 5 to 1 for optimal results and feedback
Camp Schedule- CAMPS BEGIN AGAIN FALL 2017
6:45-7:00AM      Registration and Body Composition Analysis
7:00-8:30AM      Stroke Drills, Swimming Technique Instruction and Video Recording of your choice of strokes
8:30-8:45AM      Schedule follow-up appointment for one on one private personalized training/nutrition session with coach Duane Jones
Location:      University of Ottawa, Montpetit Hall 125 University Private (west of King Edward St.)
CAMP DATE
$40.00 MEMBERS
$80.00 NON-MEMBERS
($40.00 may be applied towards new Technosport Membership)
RESERVE EARLY, ATTENDANCE IS LIMITED. For more information e-mail: technosport@rogers.com
 FALL 2017
 Check back here in September! Sign up for our Open Water Camps all summer – enjoy the outdoors, the weather, and the training!
Come to all or just a few and maximize your potential, reach your goals and stay on the right course this swim season.
Payment for swim camps must be made online. Any other arrangement for payments must be made at time of online registration by emailing membership director at susan.goldstein@technosport.ca
Improved swimming and a new 'family'

I'm new to the world of team swimming. I joined Technosport in October 2010. I felt like a member of the Technosport 'family' almost immediately. My swimming has really improved – and my improvements have been noticed and celebrated by others at Technosport. Coaching makes a big difference – at the regular training sessions, at the 'swim camps' and at the special 'skills and drills' sessions. I look better, feel better and am having fun. The results are worth the effort (even if it means getting up early)!

Dorothy M