Technosport Annual Christmas Bootcamp
Dec 27, 2017 – Jan 4, 2018
TWO TRAINING LOCATIONS: Lowertown Pool, 40 Cobourg St & Ottawa U Pool, 125 University Private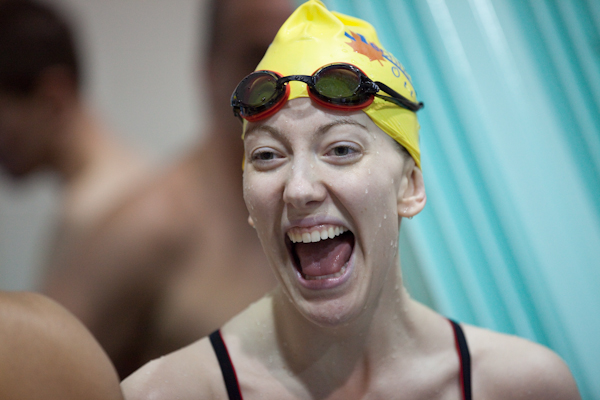 For ALL Swimmers, ALL LEVELS who want to swim better, easier and faster. We've been doing swimming training and analysis for over 50 years – we know athletes and how to help you attain your goals.
We'll give you a better grounding in the basics if you need that – and for the more advanced, we'll help you work on refinement of your swim skills.
Your camp registration includes up to 20 hours of pool and lecture time, work/life/training balancing & personal underwater video analysis!
Camp includes:
Help in preparing for provincial, national champs, Triathlons & Fitness
Up to 20 hours of pool and lecture time & personal underwater video!
Nutrition and Training to Peak Performance lectures
Focus on swimming fast and efficiently and lots of meters
Work on starts and turns-race strategies and stroke-specific drills
Receive a computerized body composition analysis and nutrition plan
Plus! non-members receive free swimming with club for 2 weeks!
$119 TECHNOSPORT MEMBERS
$139 NON MEMBERS
CAMP SCHEDULE:
EVENING, WEDNESDAY, DECEMBER 27 – Lowertown Pool
6:00-7:00 PM
Freestyle Stroke Workout – Water Session
EVENING, THURSDAY, DECEMBER 28 – Lowertown Pool
5:30-6:00 PM
Body Composition – Pool Observation Room
6:00-7:00 PM
Specialty Stroke Workout & Video Recording – Water Session
MORNING, FRIDAY, DECEMBER 29 – Lowertown Pool
6:00-7:30 AM
Freestyle Stroke Workout & Video Recording– Water Session
EVENING, FRIDAY, DECEMBER 29 – Lowertown Pool
5:30-6:00 PM
Body Composition – Pool Observation Room
6:00-7:00 PM
Specialty Stroke Workout & Video Recording – Water Session
MORNING, SATURDAY, DECEMBER 30 – Lowertown Pool
7:00-8:30 AM
Specialty Stroke Workout & Video recording – Water Session
8:30-9:30 AM
Personalized Nutrition Analysis for Athletes of all levels–Lecture Hall
MORNING, SUNDAY, DECEMBER 31 – Lowertown Pool
7:00-8:30 AM
Specialty Stroke workout with starts & turns & Video–Water Session
8:30-9:30 AM
Training to Peak Performance & Goal Setting Lecture – Lecture Hall
MORNING, TUESDAY, JANUARY 2 – Lowertown Pool
6:00- 7:30 AM
Distance Workout – Water   Session
MORNING, WEDNESDAY, JANUARY 3 – Lowertown Pool
6:00- 7:30 AM
Specialty Speed workout with starts & turns – Water   Session
EVENING, THURSDAY, JANUARY 4 – Ottawa U Pool
6:00- 7:00 PM
Distance Workout  – Water Session